Islamabad: Media Matters for Democracy has organised four workshops for over 40 women journalists on countering online hate and gender-based violence. The workshops were held in Karachi, Peshawar, Islamabad, and Lahore from October 2021 to June 2022.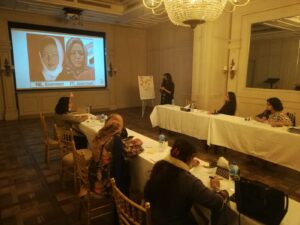 Two physical training sessions were held in Lahore and Karachi in October 2021. The session in Lahore was held from 26 to 27 October with 11 participants, while the Karachi session was held from 28 to 29 October with 14 participants. The remaining two sessions were held in 2022. The Peshawar training was held from 30 to 31 March with 13 participants, and the one is Islamabad from 21 to 22 June with 11 participants.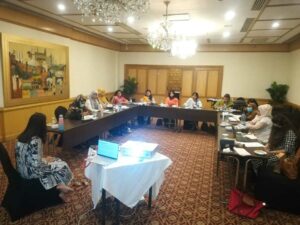 The training served to enable women journalists to develop a relatively higher-degree of self-awareness about the nature of sexist content online, recognise situations that constitute online harassment, hate speech, racism and misogyny, and build informed and intersectional perspectives. Discussions were held on the continuum of violence between the offline and online sphere and the power structures that allow it, and empowering them to collaborate to advocate a shift towards inclusive and safe online spaces.