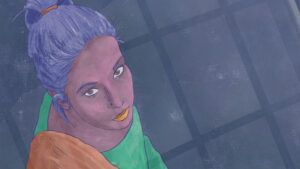 Islamabad, 31 January 2023: The research titled "The Glass Ceiling Prevails: Career Paths of Pakistani Women Journalists" was conducted by Media Matters for Democracy, a leading organization focused on media and digital rights in Pakistan. The findings of the research were concerning, with only 3% of women journalists able to reach leadership positions, and 60% of them not receiving annual pay raises in their salaries.
The research was based on data collected from 103 women journalists working in various newsrooms across Pakistan. The study aimed to shed light on the challenges faced by women journalists in the country, with a focus on factors that lead to them quitting or lagging behind in their news careers. Less than 40% of the respondents said that they were members of journalist unions or other representative bodies.
""Union membership and press club affiliations are essential for journalists to protect their rights and interests in the industry. The fact that less than 40% of the women respondents in this research were a member of such organizations highlights the larger systemic issue of the lack of support for women in the media industry. This lack of representation and support perpetuates the gender inequalities and further limits the progress of women in the field. It's imperative that we work towards creating inclusive and supportive environments for all journalists, especially women, to flourish and succeed in their careers", said Ayesha Khalid, author of the research.
The study also revealed that women journalists in Pakistan face both professional and social challenges. For example a lack of child care support was quoted as a major factor that drives many women away from the industry.
"Women's voices and perspectives are critical in shaping the narratives that impact our world, but they are often missing from leadership positions in the media. It's time to break the glass ceiling and create newsrooms that are inclusive and equitable for all journalists, regardless of gender", said Sadaf Khan, Co founder Media Matters for Democracy.
You can access the research study here.