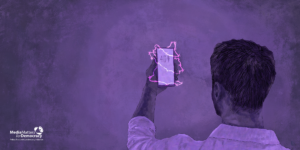 Islamabad: The Government of Pakistan must immediately lift restrictions which are disrupting and preventing citizens from accessing and dissemination information on social media platforms. Access to social media platforms must be restored.
The deliberate blacking out of social media sites or their throttling not only stifles free expression but also limits people's ability to connect with their loved ones, access information and verify news. It even limits the ability of journalists to report on and disseminate accurate information to people.
Internet shutdowns are becoming markers of deteriorating human rights situations across the globe. The carry major economic costs for all sectors, for example disrupting financial transactions. The Government's decision to suspend mobile broadband services for four days last week affected nearly 125 million people and resulted in telecommunication companies experiencing a loss of Rs2.46billion reportedly. It even affected the bread and butter of people linked with the IT and e-commerce industry, such as riders who work for cab-hailing and food delivery services.
Research has shown that internet shutdowns remain counterproductive in reducing violence and misinformation. They end up causing more harm than preventing violent actions. The Government must, therefore, remove all such restrictions and allow people to enjoy complete access to internet.