This course is designed to help you understand information disorder in the digital age, the application of advanced search techniques while gathering news on social media, contextualising and verifying digital information, and navigating through the challenges and responsibilities in such a digital information ecosystem. The course is divided into six units:
Unit 1 introduces the concepts of information disorder, as well as of misinformation, disinformation, and mal-information 
Unit 2 explains the types of misinformation and disinformation, and how these contribute to the information disorder
Unit 3 explores the basics of newsgathering on social media and talks about ethical considerations and responsibilities while reporting on misinformation
Unit 4 demonstrates how to gather news on social media, using Advanced search techniques (Google advanced search). It will also introduce you to the concept of Boolean search operators and how to use them
Unit 5 demonstrates how to gather news on social media, using Advanced search techniques (Google alerts, Facebook graph search, Twitter advanced search, etc.)
Unit 6 demonstrates how to verify and contextualize online information. It will introduce to five pillars of verification and some digital tools and skills required for them
---
About Instructors
Sadaf Khan: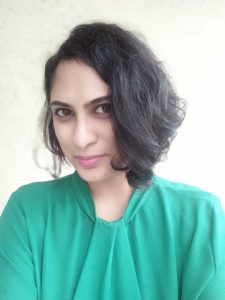 Sadaf Khan is a development professional with 17 years of experience in journalism and media/internet development. She is the co-founder of Media Matters for Democracy and the Managing Editor of Digital Rights Monitor, Pakistan's only news website focused on Internet Development and Digital Rights. At MMfD Khan oversees program activities, looking after programmatic efforts in areas of media development, media and information literacy, digital rights and internet governance. She has authored and edited various research publications focused on different aspects of media and internet policy and experience. She holds a graduate degree in Media, Communication and Development from the London School of Economics and Political Science, which she attended as a Chevening Scholar.
Momina Mindeel: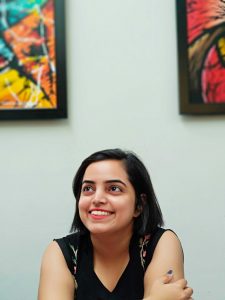 Momina Mindeel is a Program Manager at Media Matters for Democracy. She is currently working on understanding and countering information disorder in digital spaces. Mindeel has 5 years of work experience in journalism, media development and digital innovation. She is a Fulbright alumna who recently graduated with a master's in innovation journalism (Studio 20) from New York University. While in New York, she worked on several audience-centric research projects, where she was also involved in usability testing and audience engagement. Mindeel writes about culture, lifestyle and social issues. She is also interested in personal essay, and covering the food world. She tweets at @mmindeel

Aroosa Shaukat: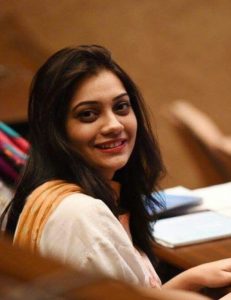 Aroosa Shaukat is a journalist with ten years of work experience in local print, digital and, television news media. She has reported on politics, governance, social development, and human rights. During the past decade, she has worked at The Express Tribune, Dunya News, Indus News, and The News on Sunday. She is a Chevening South Asia Journalism Programme Fellow.
The objectives of this course are: -Highlighting the difference between various forms of misinformation -Demonstrating the ability to use social media to find sources, stories and breaking news -Demonstrating the ability to contextualize and verify digital information
Upon successful completion of the course, participants will be able to: -Distinguish between various forms of misinformation -Effectively use various social media platforms to search for sources and stories -Employ advanced search techniques on Twitter, Facebook, and Google -Contextualize and verify digital information
The course is self-paced and has six units. The units are a mix of instructional videos that explain basic concepts and techniques, tip sheets, short readings, and self-assessed quizzes or discussion questions at the end.
The course spans six weeks and will be self paced. You will need one to two hours every week to go through the available material and practice it. There will also be one live session every week, where you will be given a chance to ask questions from the trainers and interact with your fellow journalists taking the course.